Seminar on the topic: "Land-technical expertise in court proceedings"
We invite you to take part in a seminar-workshop on the topic: "Peculiarities of tland-technical expertise in court  proceedings".
The event will take place on October 11, 2017 in Kiev.
Organizer - Expert Law Group "Independent Institute of Legal Expertise" ith the support of the European Arbitration Chamber.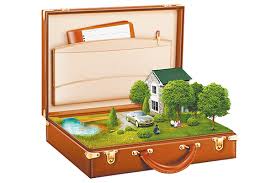 RELEVANT TOPIC! We decided to dedicate a workshop to a land-technical expertise. Recently, such expertise is one of the most widespread expertise and is a rather difficult technical investigation. The necessity for its implementation arises when solving land disputes connected with the division of the land, determining its location and borders, imposing plots on each other, errors in the area, etc.

TARGET AUDIENCE. The seminar, first of all, is for lawyers and attorneys, who intend to develop their skills and receive new knowledge in their specialty.

EXPERTS AS A LECTURER. The lecturer of the event will be the expert on  land-technical expertise.

QUESTIONS AND ANSWERS. All interested persons will be able to ask the expert immediately at the lecture and get a qualified answer.

CERTIFICATES. The event will be certified by the National Association of Attorneys of Ukraine.
October 11, 2017 from 10:00 to 13:00
at the address: Kyiv, Marshal Timoshenko, 21, building 3, office 7
Participation fee is 250 UAH.
The price includes: Lecture, certificate, materials

by the tel.+38 044-581-30-80, +38 050-360-16-82, +38 067-5555-222